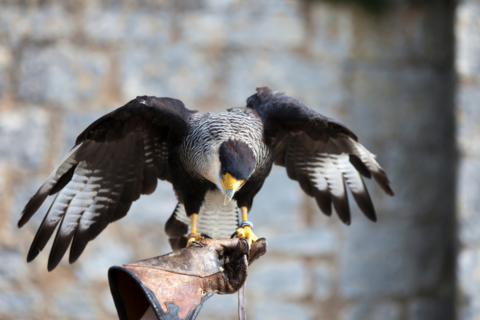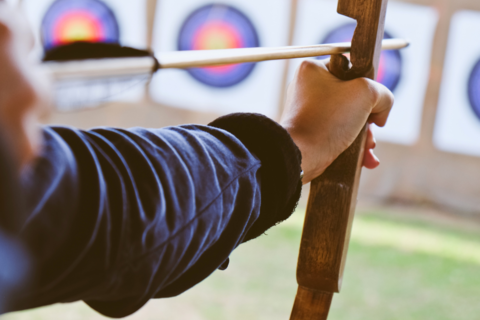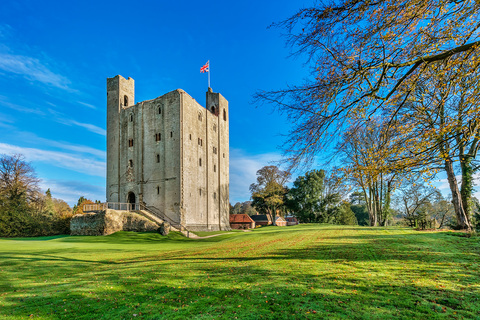 History & Heritage
The Hedingham Full Day Experience
History & Heritage
Outside London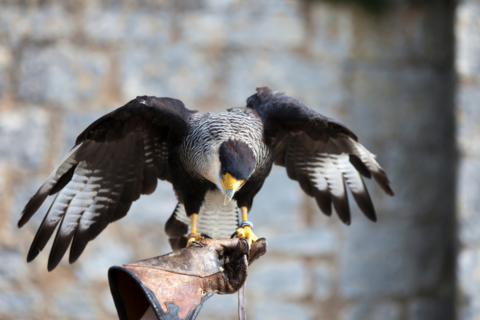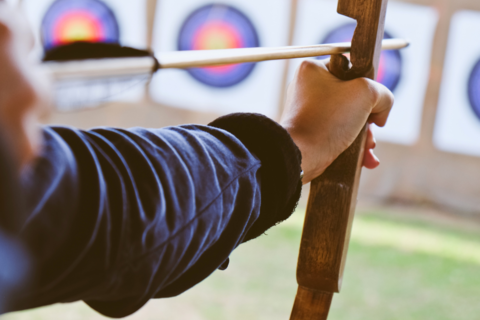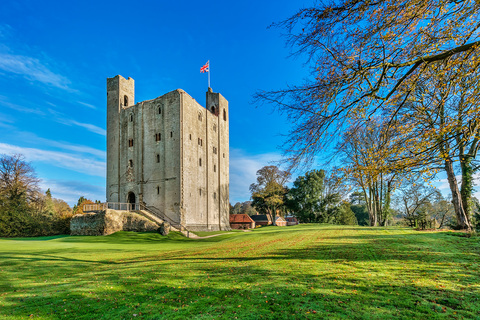 Experience Overview
Immerse yourself in history with this unique and engaging experience day, set within the exclusive estate of Hedingham Castle.
Party size

Up to 10 people
You'll love this because
Learn the ancient skill of archery and put those skills to use in a fun woodland 'hunt'
Explore the wonder of falconry and enjoy these magnificent birds of prey up close
Soak up the heritage of Hedingham Castle and experience an exhilarating hawk walk
Fitness level
Mild - most of the experience will be standing with some easy walking
What you will do
Begin with an Archery Masterclass - learn to shoot a traditional English longbow at a series of targets with the help of a dedicated instructor. You'll feel right in the heart of battles some 600 years ago! After a short tea break, your experience continues with Falconry. Fly a variety of birds including falcons, hawks & owls to the gloved hand. Enjoy watching our experts flying a falcon to the lure and have the opportunity to handle the falcons on your glove. Enjoy a delicious locally sourced buffet lunch in the Castle, then the afternoon's activities start with an exhilarating Hawk Walk, in the ancient woodland of Hedingham Castle, giving the rare opportunity to watch these stunning birds of prey in action in their natural habitat. The experience is rounded off with enjoyable archery 'hunt' in the woods - immerse yourself in nature and aim at targets all around the forest.
What's included
All archery equipment All falconry equipment Tea and coffee Buffet lunch
What I might need
Warm clothing - the majority of the experience is outdoors Comfy shoes- you will be walking in woodland A belt - for a piece of the archery equipment to clip to
Cancellation policy
For a full refund cancel within 24 hours of booking, or at least 14 days before the Experience is scheduled. If you cancel 13 - 7 days before you'll receive a 50% refund. Read full Terms & Conditions here.
FROM £249
| Mon | Tue | Wed | Thu | Fri | Sat | Sun |
| --- | --- | --- | --- | --- | --- | --- |
| 29 | 30 | 01 | 02 | 03 | 04 | 05 |
| 06 | 07 | 08 | 09 | 10 | 11 | 12 |
| 13 | 14 | 15 | 16 | 17 | 18 | 19 |
| 20 | 21 | 22 | 23 | 24 | 25 | 26 |
| 27 | 28 | 29 | 30 | 31 | 01 | 02 |
Spaces available
Limited spaces
Fully booked
WHERE TO MEET
Within 0 miles of Hedingham Castle, co93dj
---
WHAT MAKES THIS UNMISSABLE
Find more unmissable experiences
More Unmissable experiences in Outside London