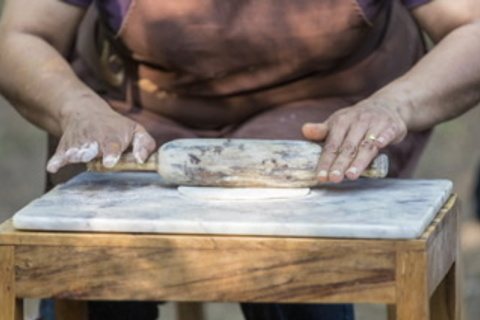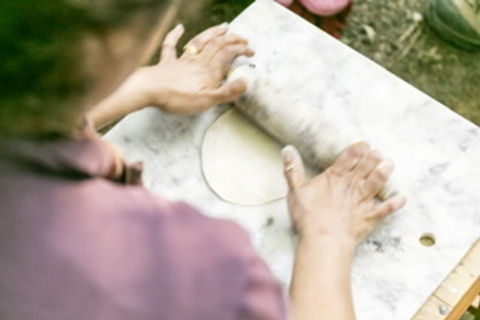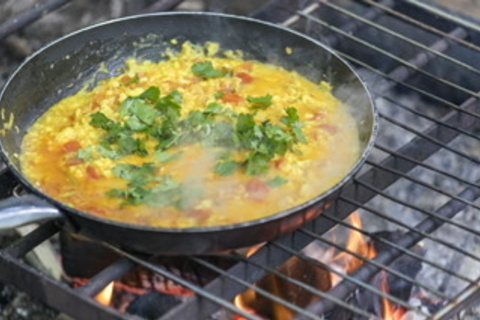 Food & Drink
Wood fired Chapatis
Food & Drink
Kent and Sussex | Outside London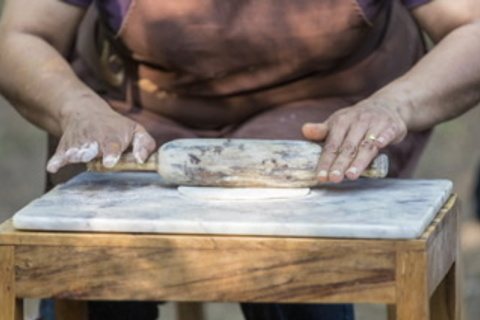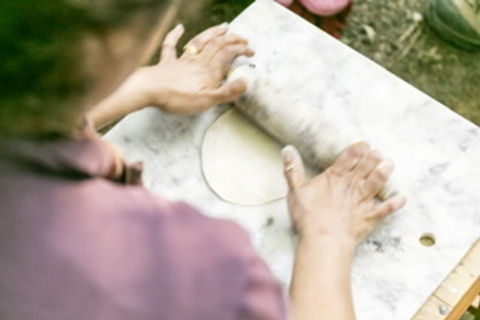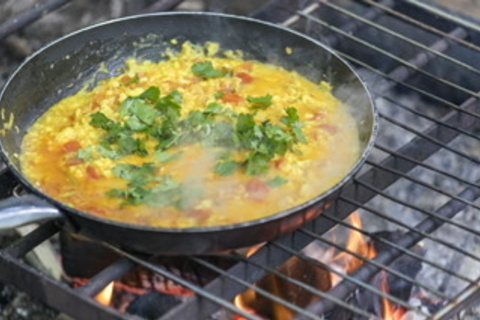 Experience Overview
Experience traditional Indian food cooked over an open fire in a beautiful ancient woodland setting.
Party size

Up to 8 people
You'll love this because
Hands on - Learning how to cook Indian food the traditional way over an open fire.
Being immersed in ancient woodlands in the heart of the Kent downs
Having the chance to leave the hustle and bustle of life and reconnect with nature
Fitness level
it's gentle but you need to be able to kneel and bend. Walking needs stamina
What you will do
Arrive at woodlands and walk to main camp fire area. If you bring children they will remain your responsibility. Sit round fire and listen to safety briefings Wash hands and watch host making dough for the chapatis Let the dough set in cool box Chop and prepare ingredients for lentil Dahl Relax and watch as host makes the lentils - Only one pot of lentils will be made for the group to share. Watch as host demonstrates how to roll and make chappatis this is quite an art as the trick is to get them evenly rolled and round so they puff up. Participants have a go at rolling and cooking own chappatis then savour straight away with delicious lentils. Once you have enjoyed the lentils and chapatis you can walk through Admiral woods to visit Gorham woods and pop into Bicknor Church. From here you can walk back to Admiral ( total of 1hour 20 mins at a moderate pace).
What's included
All ingredients and utensils for cooking. Drinks including tea, squash, water Guided walking tour of Admiral and Gorham woods with drinks and healthy snacks provided en route
What I might need
Sturdy walking shoes Long sleeved tops and long trousers Hair tied back minimal jewellery Tick repellant or insect repellent Sun hat
Cancellation policy
For a full refund cancel within 24 hours of booking, or at least 14 days before the Experience is scheduled. If you cancel 13 - 7 days before you'll receive a 50% refund. Read full Terms & Conditions here.
FROM £29.95
| Mon | Tue | Wed | Thu | Fri | Sat | Sun |
| --- | --- | --- | --- | --- | --- | --- |
| 29 | 30 | 01 | 02 | 03 | 04 | 05 |
| 06 | 07 | 08 | 09 | 10 | 11 | 12 |
| 13 | 14 | 15 | 16 | 17 | 18 | 19 |
| 20 | 21 | 22 | 23 | 24 | 25 | 26 |
| 27 | 28 | 29 | 30 | 31 | 01 | 02 |
Spaces available
Limited spaces
Fully booked
WHERE TO MEET
Within 0 miles of Admiral Woods, Me9
---
WHAT MAKES THIS UNMISSABLE
Find more unmissable experiences
More Unmissable experiences in Kent and Sussex / Outside London