Lake District
Your home for unmissable
experiences in
England
Find & book your next Experience, creating memorable adventures.
What makes our experiences UNMISSABLE?
We specialise in experiences, connecting visitors with the essence of a place and its people. Our collection of experiences give visitors memorable travel adventures revealed over time, that are inherently personal, engages the senses and make connections on an emotional level. All of our experiences offer the following putting a real smile onto your face.
Creative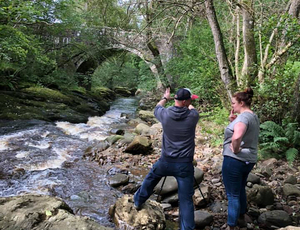 Creative
Learn Photography from a pro in North Cumbria
Lake District
Take your camera from auto to pro, learning from an award winning photographer all while taking in the beauty of North Cumbria at the same time.
Read more
Food & Drink
Food & Drink
The Unmissable Cotswolds
Cotswolds
Experience the natural beauty and iconic scenery of the Cotswolds, from the green rolling hills to honey-coloured limestone villages.
Read more
Food & Drink
Baking Scones in a Cotswold Cottage
Cotswolds
Step inside a 1th century Cotswold thatched cottage to learn to bake English scones. See how the owners of the cottage have lovely restored the old farm labourer's home and hear stories of the cottage's ancestry. Whist enjoying making the scones using vintage cooking utensils in the cottage kitch...
Read more
History & Heritage
History & Heritage
Walk the Secrets of the Titanic
South Downs
Discover the great Maritime City of Southampton on our Walk the Secrets of the Titanic. Hear the stories of the port town's past and see the Titanic i
Read more
History & Heritage
Winchester Literary Walk
South Downs
Experience Winchester and Southampton on unique, specialised, walking tours. Discover the Anglo-Saxon capital on our Winchester Literary Walk. Hear of
Read more