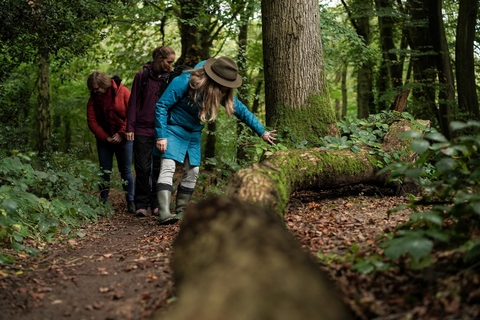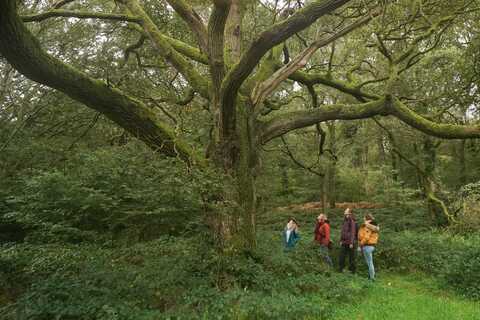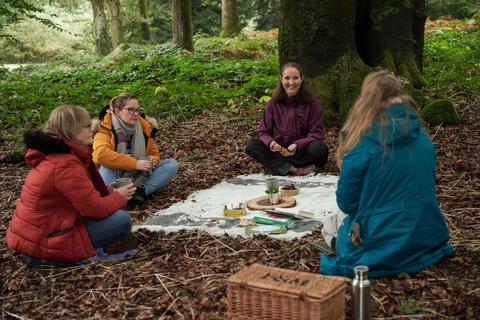 Countryside & Nature
Forest Bathing and Wild Tea Walk
Countryside & Nature
Kent and Sussex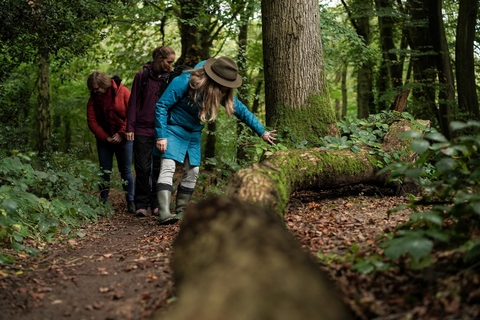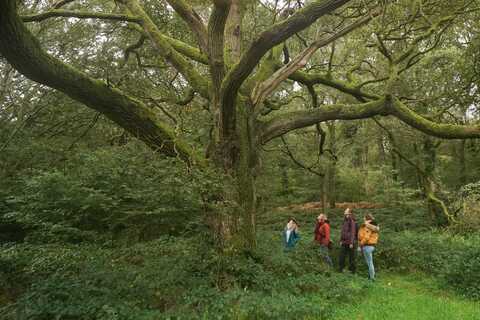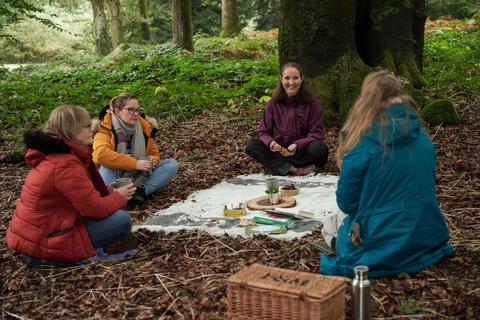 Experience Overview
Step into an ancient woodland and immerse yourself in nature with the magical wellbeing practice of Forest Bathing and a relaxing wild tea circle.
Party size

Up to 10 people
You'll love this because
It's a magical wellbeing practice that lets you escape and ignites a fascination for Nature.
You'll be in an ancient woodland that is steeped in history.
You'll get to sample wild foraged tea and learn about the healing power of Nature.
Fitness level
Very gentle slow walk so does not require specific fitness levels.
What you will do
Forest Bathing is a wonderful well-being practice of immersing yourself in the atmosphere of the Forest by connecting to it through your senses. Your expert guide will meet you at Staffhurst Wood and take you on a peaceful journey through an ancient woodland. Along the way you will be offered invitations for mindful ways you can connect with Nature and boost your health and wellbeing. After the walk, we gather in circle around a campfire where you can relax and reflect with wild tea and plant-based snacks.
What's included
Your guide will provide all the equipment to prepare and serve the tea and plant-based snacks. You are also provided with a fold-out waterproof mat to sit on.
What I might need
Walking boots or wellies, waterproof jacket and layered clothing to suit the forecast. Bottle of water to stay hydrated. You are welcome to bring a journal if you like (optional)
Cancellation policy
For a full refund cancel within 24 hours of booking, or at least 14 days before the Experience is scheduled. If you cancel 13 - 7 days before you'll receive a 50% refund. Read full Terms & Conditions here.
FROM £40
| Mon | Tue | Wed | Thu | Fri | Sat | Sun |
| --- | --- | --- | --- | --- | --- | --- |
| 29 | 30 | 01 | 02 | 03 | 04 | 05 |
| 06 | 07 | 08 | 09 | 10 | 11 | 12 |
| 13 | 14 | 15 | 16 | 17 | 18 | 19 |
| 20 | 21 | 22 | 23 | 24 | 25 | 26 |
| 27 | 28 | 29 | 30 | 31 | 01 | 02 |
Spaces available
Limited spaces
Fully booked
WHERE TO MEET
Within 0 miles of Staffhurst Wood, 54 Grants Ln, Edenbridge , TN8 6QF
---
WHAT MAKES THIS UNMISSABLE
Find more unmissable experiences
More Unmissable experiences in Kent and Sussex