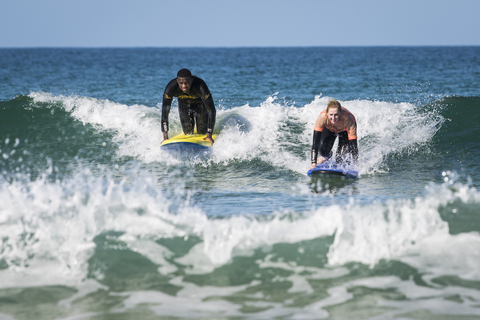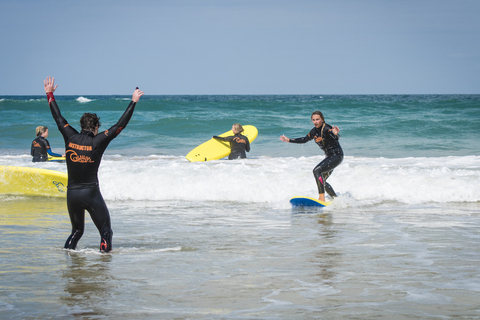 Active & Adventure
Surfing Experience in Newquay
Active & Adventure
Cornwall and Devon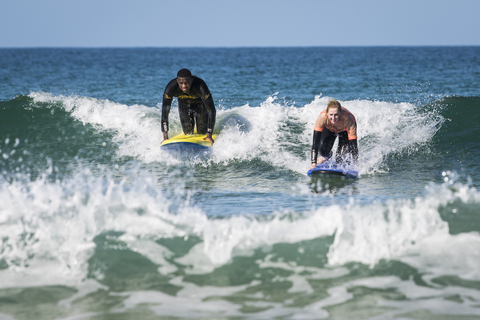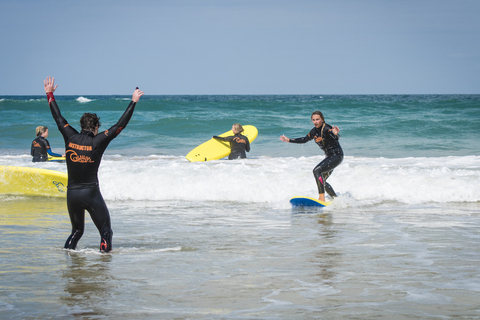 Experience Overview
Our open group lessons give you the chance to learn in a supportive and friendly atmosphere, join the group as an individual or bring some friends.
Party size

Up to 8 people
You'll love this because
Knowledgeable surf coaches
Two hour sessions
Equipment provided
What you will do
Once ready it's a short walk to either of the beaches where your coach provides an overview of your lesson. The aim of our group lesson is to pass on enough information for you to feel confident to surf in your own time. You'll learn beach, surf and board safety, before practising your prone surfing and catching waves on your stomach. After some further tuition back on the sand, it's time to test out your pop up skills and ride waves!
What's included
Wetsuits & Surfboards
What I might need
You'll need your swimming costume, a towel and flip flops for the beach.
Cancellation policy
For a full refund cancel within 24 hours of booking, or at least 14 days before the Experience is scheduled. If you cancel 13 - 7 days before you'll receive a 50% refund. Read full Terms & Conditions here.
FROM £35
| Mon | Tue | Wed | Thu | Fri | Sat | Sun |
| --- | --- | --- | --- | --- | --- | --- |
| 27 | 28 | 29 | 30 | 01 | 02 | 03 |
| 04 | 05 | 06 | 07 | 08 | 09 | 10 |
| 11 | 12 | 13 | 14 | 15 | 16 | 17 |
| 18 | 19 | 20 | 21 | 22 | 23 | 24 |
| 25 | 26 | 27 | 28 | 29 | 30 | 31 |
Spaces available
Limited spaces
Fully booked
WHERE TO MEET
Within 0 miles of 40 Fore Street, Newquay, TR71LP
---
WHAT MAKES THIS UNMISSABLE
Find more unmissable experiences
More Unmissable experiences in Cornwall and Devon